Syncloud
Syncloud is an Open Source turn-key solution providing a simple interface similar to mobile App Store to allow users to run and manage popular services like Nextcloud, Rocket.Chat and more without any special technical knowledge.
Download Syncloud¶
You can download latest Syncloud release for Helios4 and other devices here.
Prepare microSD Card¶
Refer to the Install page for instructions on how to prepare your microSD card and how to start and connect to your Helios4.
Activate Syncloud¶
First you will need to create an account at syncloud.it.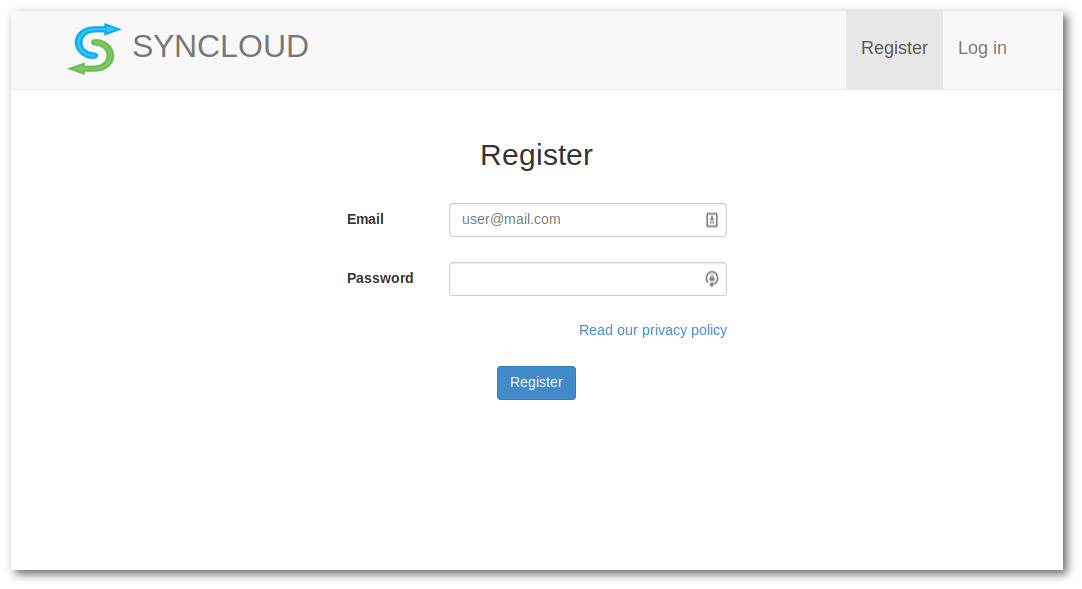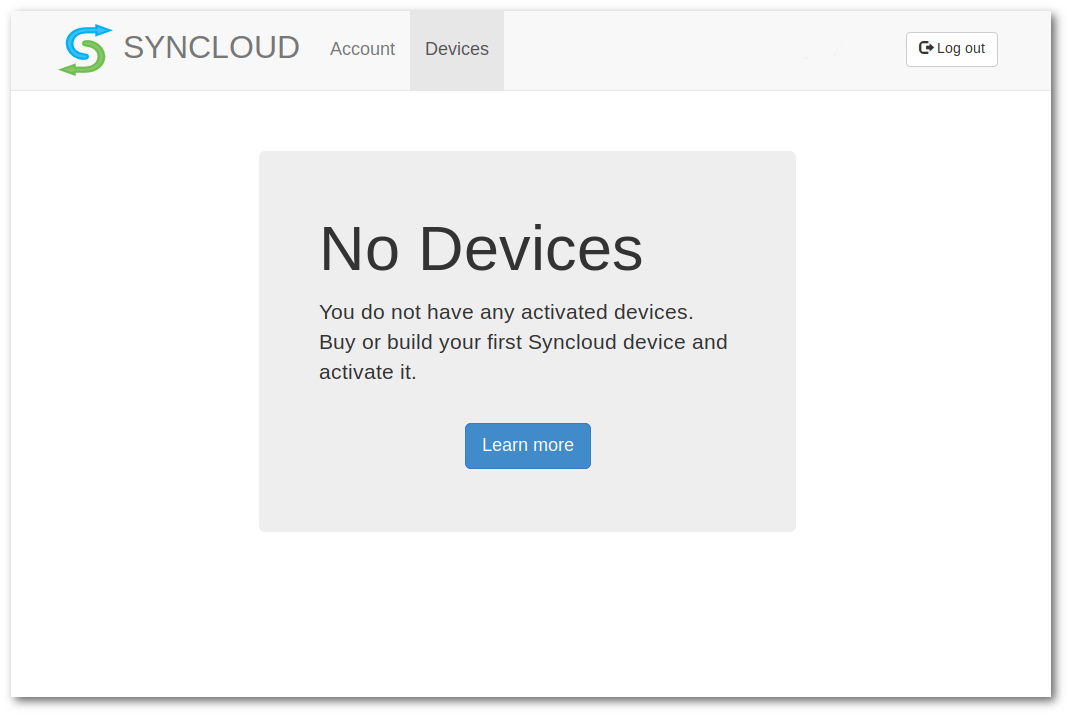 Once it's done you can perform the activation of your Helios4 device by one of the following two methods:
Via Web Page¶
Open your browser and connect to Helios4 on port 81 (e.g http://10.10.10.1:81)
Fill the form and press Activate.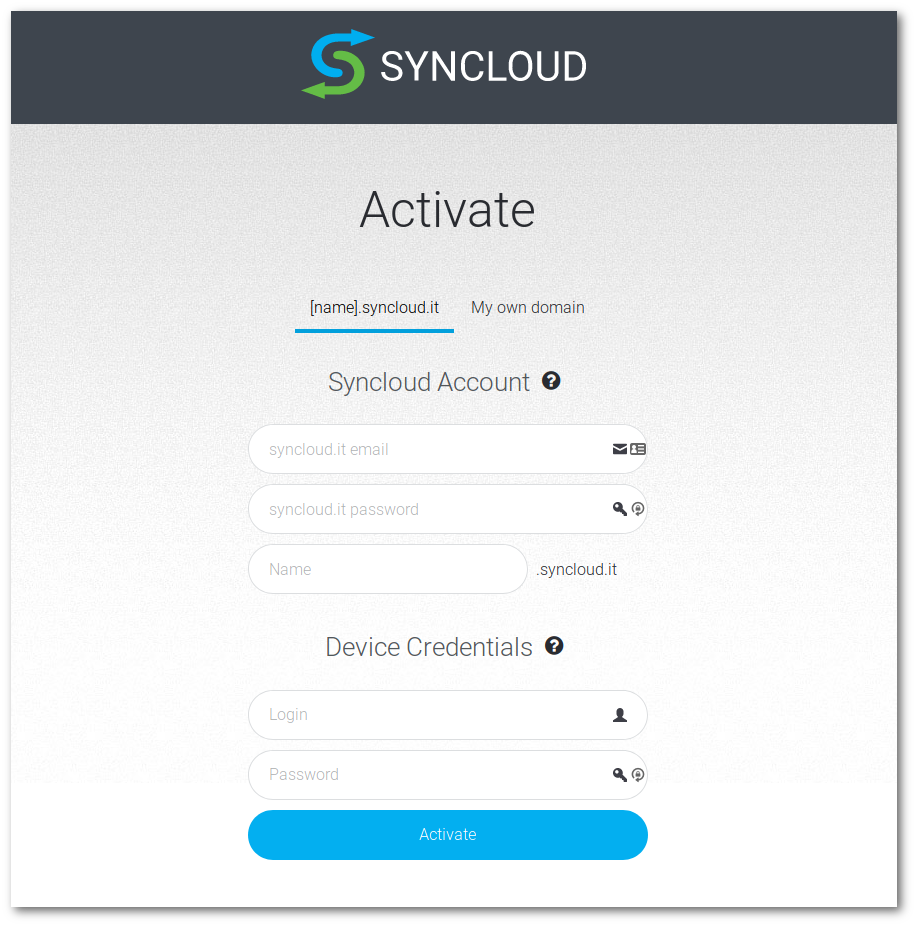 Via Mobile App¶
Install Syncloud app on your smartphone and use it to find and activate your Syncloud device. Syncloud app is simple and intuitive, watch this demo video.


Configure storage¶
Note
You might want first to setup your RAID array before configuring the storage in Syncloud. Refer to the following Mdadm page for guideline on how to setup a RAID array. The credentials to connect via SSH to Helios4 are described here.
First thing you will need to do is to activate the storage you want to use.
Go to Settings > Storage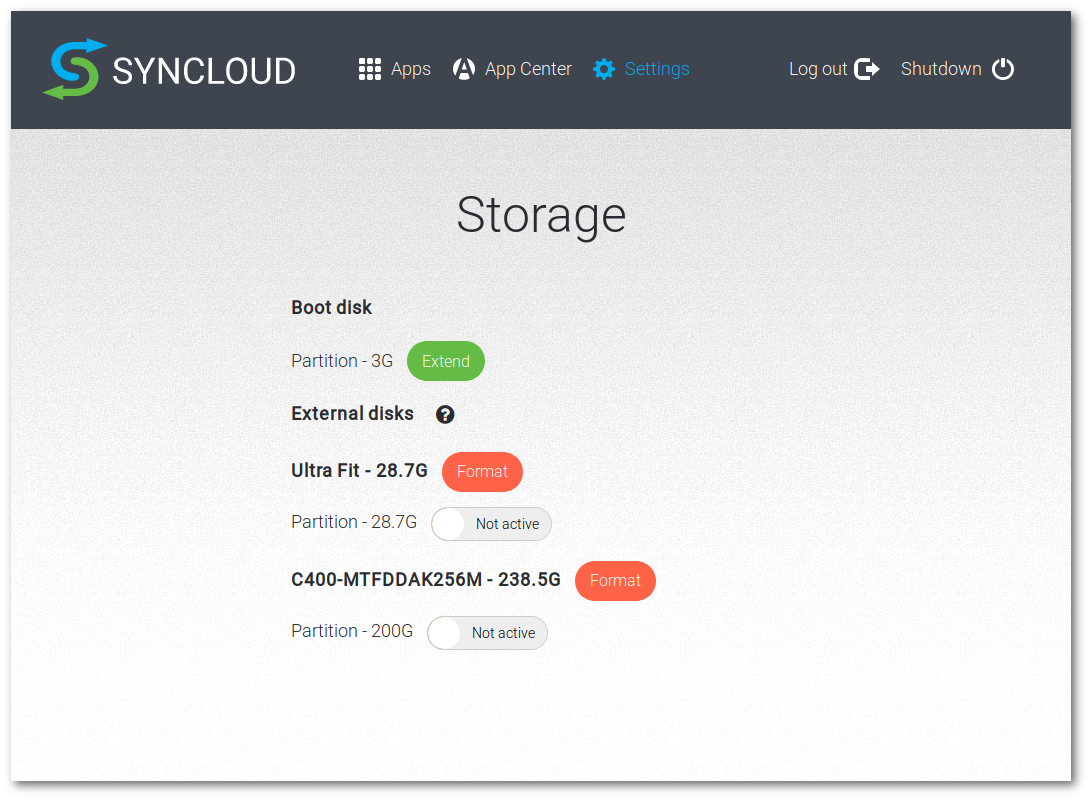 Toggle the activation switch(es) to add storage device(s).
You should also press Extend in order to expand the main partition on your microSD card.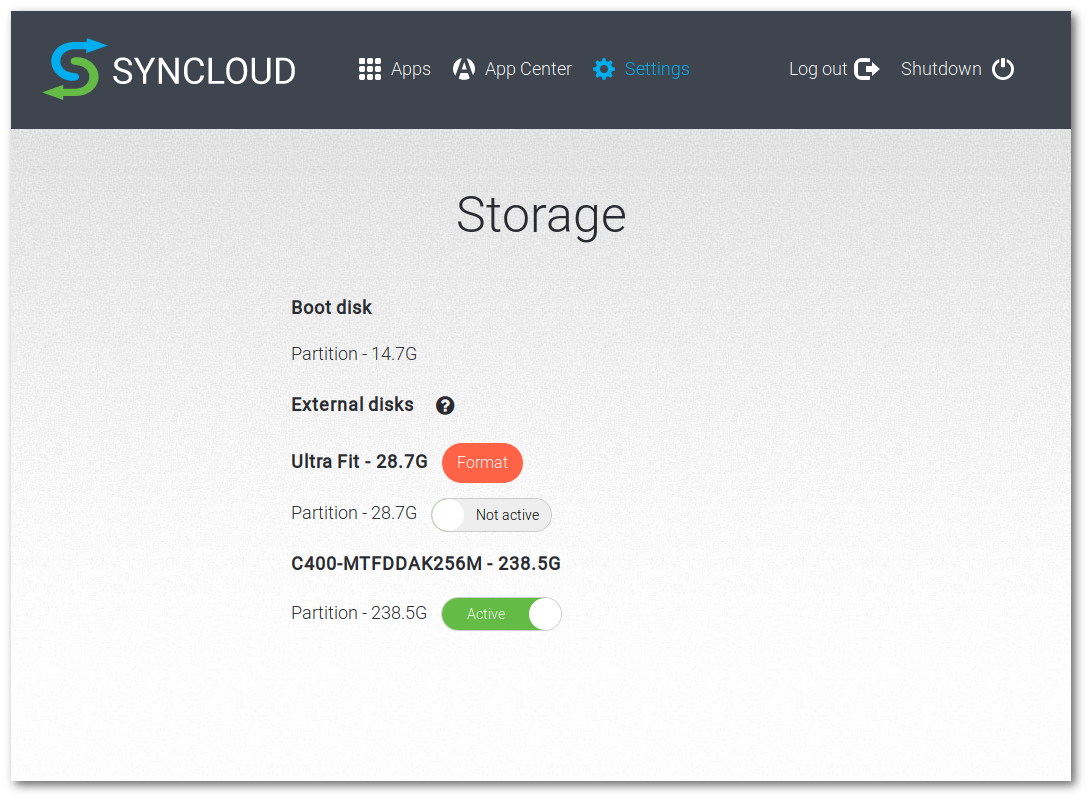 Install Application¶
Go to App Center and click on the application you want to install.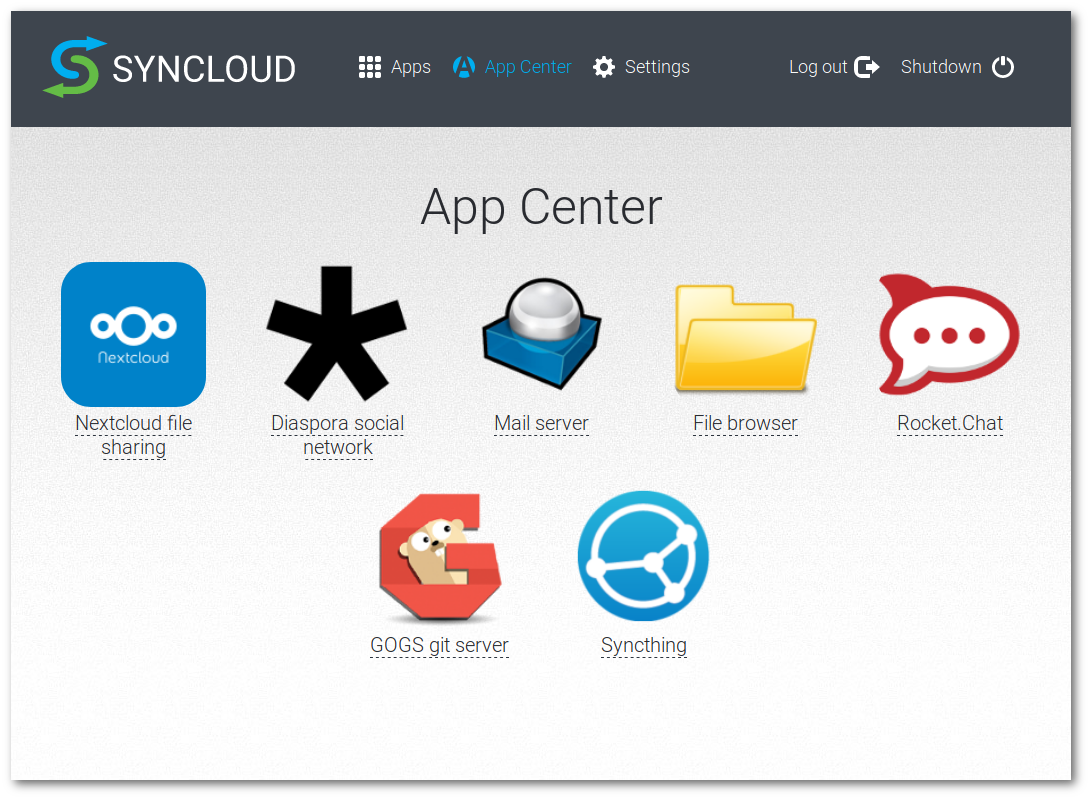 Press Install. You can wait for the process to finish or go back to App Center in order to install another application.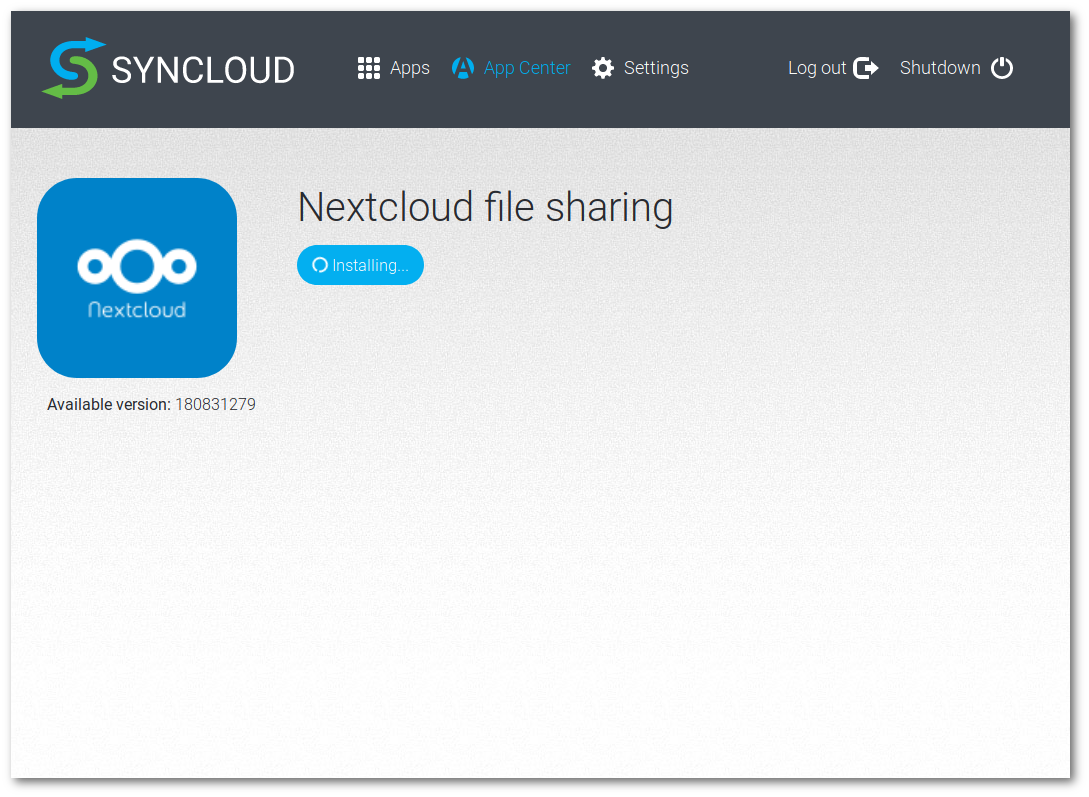 Access Application¶
Installed applications will appear on the Apps dashboard. Simply click on an application to access it.
Important
Default User and Password for each application will the be the one you setup in device credentials during activation.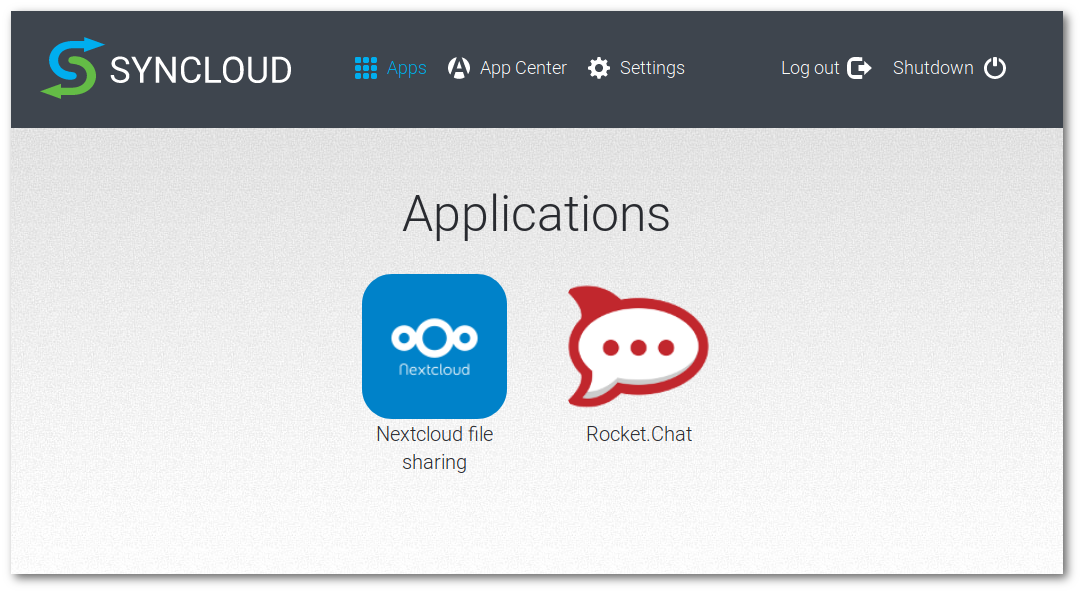 Additional Information¶
Default SSH credential for Syncloud image
helios4 login: root
Password: syncloud

After Syncloud activation, your root password will become the one you setup in device credentials.
For more information refer to Syncloud wiki.
---
Last update: May 2, 2020
Comments